Schedule Spread the Word Festival Location
On May 12th we will hold a free film festival of public domain and open films and videos. It will start at 3pm and end by 10pm. We are holding it at the Democracy Center in Cambridge.
Please tell your friends and spread the word about this festival. We setup Facebook and Meetup events that you can share. We also have a poster you can print out and put up.
We will include links to the films.
Start Time
Focus
Videos Scheduled
3:00pm
Kids Hour
Sneeze Me Away
Steamboat Willie
& other cartoons
4:00pm
Copyright Hour
The $8 billion iPod
Steal This Film
How I beat a patent troll
5:00pm
Patents Hour
Open Source Cancer Research,
Patent Absurdity,
Innovation in Fashion Industry
6:00pm
Open Govt. Hour
Rick Falkvinge: I am a Pirate
Government Crowdsourcing
6:30pm
Break Time
7:00pm
Open Torrented Films
Pioneer One
Otherworlds Short Films
8:00pm
Public Domain Film
George Romero's Night of the Living Dead
If you want to print them out and put them up, we have a free poster (PDF) you can use: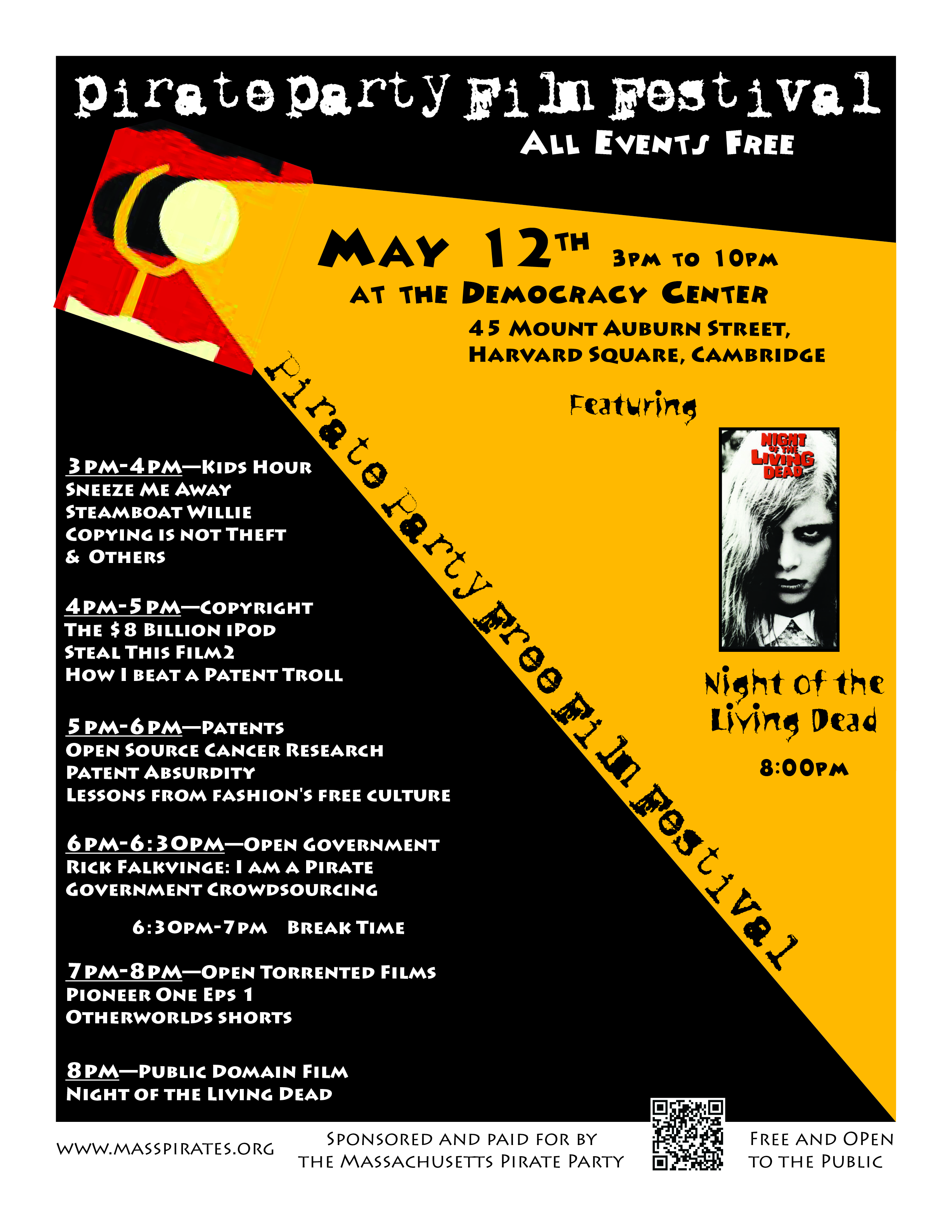 We are holding our film festival at the Democracy Center at 45 Mount Auburn Street, Harvard Sq., Cambridge, MA 02138. You can find it on this map: