Registration | Talk Details | Spread the Word | Schedule
PirateCon 2013, our 2nd annual conference, will be June 29th at the Community Church of Boston at 565 Boylston St in Boston. The closest MBTA stop is Copley on the Green Line.
Registration is $10 and is on-line. We are working on providing free wifi at the conference.
The following speakers have agreed to attend:
We continue to look for other speakers, so please send your suggestions to us at info@masspirates.org.
Please spread the word about the conference by telling friends and family as well as putting up our poster and flyer.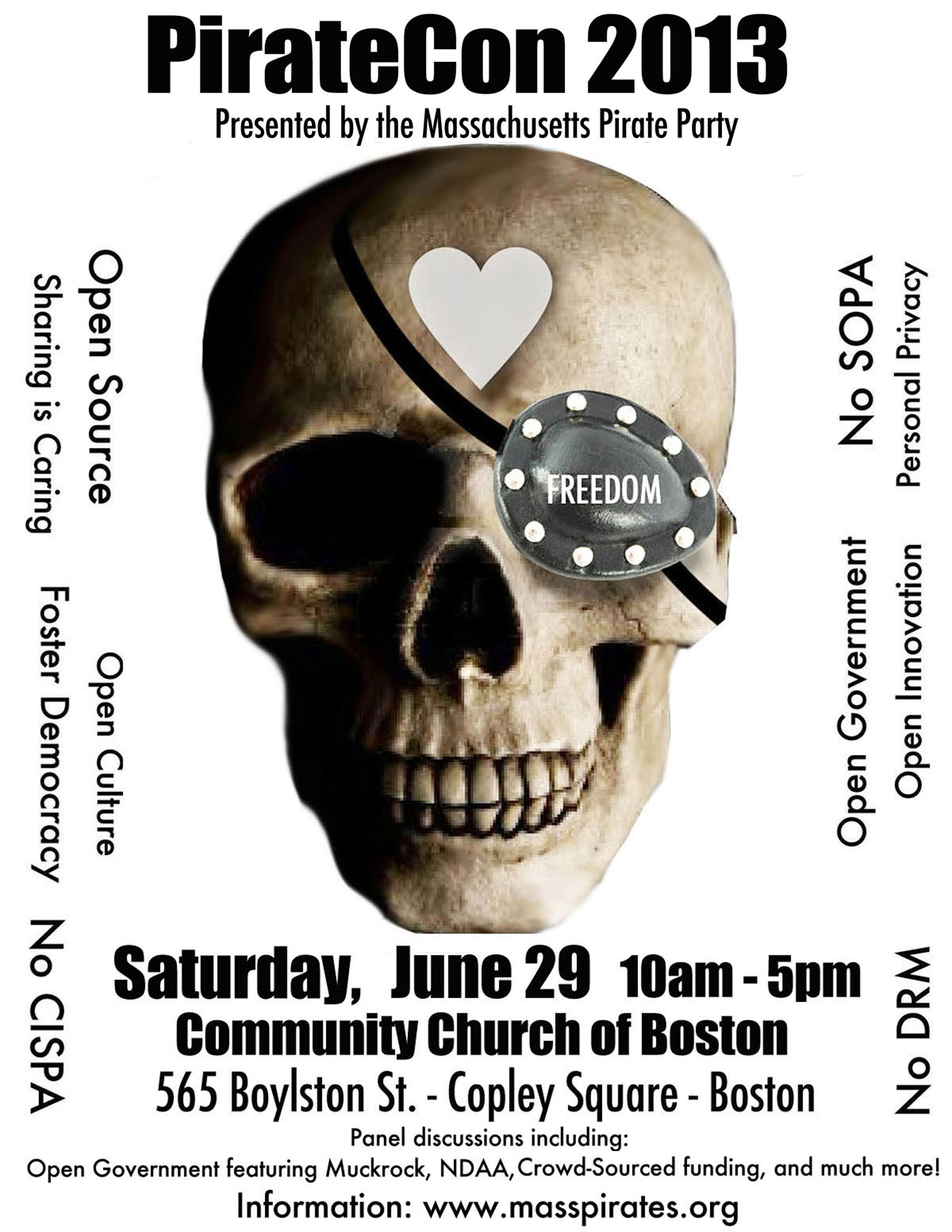 We will start the conference with a keynote speaker at 10am and then have have about five hour long panels/talks. There will be an hour for folks to have lunch and networking.
We will post slide decks for the talks as they become available.
We will post videos of the talks after the conference.
2012
March Conference: Politics: share, remix, reboot